| | | |
| --- | --- | --- |
| | Salinas, CA Location | |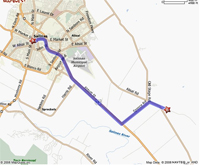 25600 Encinal Rd
Salinas, CA 93908
| | | |
| --- | --- | --- |
| | Office Hours | |
Office Hours:

Mon - Fri
8:00AM - 4:30PM

Shop Hours:

Mon - Sat
8:00AM - 5:00PM
| | | |
| --- | --- | --- |
| | Yuma, AZ Location | |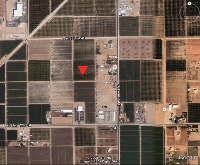 Located between
Avenues 3E & 4 E
NE Corner of Avenue 3 3/4 E & County 12 3/4 ST
Yuma, AZ 85364.
We, at Express Transfers, are dedicated to providing prompt and efficient service of the highest standard. We are available to minimize cost on emergency services and other necessary services in order to help expedite your loads.
We will provide you with immediate repair service here at our Shop.
Below is a list of some of the types of repair and/or replacement services we perform. While it is not all inclusive, it does show our range of activities.
Air Bag
Air Chutes
Antifreeze
Battery Charging/Replacement
Brake Shoes
Bumper Guards
Clean Trailer-Inside/Outside
Clearance and Signal Lights
Cross Members
Dock Bumpers
Doors
Door Frame
Door Hinges
Door Stops
Fuel Tank Service
Hub Oil Cap System
Landing Gear
Lube Job
Mud Flaps and Hanger
Protection Plates at Trailer Doors
Protection Plates at Rear of Floor
Rear Impact Guard
Reefer Service
Spring Leaf
Steam Clean Engine
Supreme Reefer Service (with Freon)
Thermostat Replacement
Tire Inflation Management System
Tires-Dismount & Mount, Air Leaks
Welding-Aluminum and Stainless Steel

We are pleased to present this description of our Shop services for your consideration. If you would like additional information, contact us for any question you may have regarding our repair services at 831-424-5506.